Brand Focus: Keep Leaf
Wednesday, 29 April 2020 | Admin
Our large range of eco gifts and homeware is continuously expanding, which means we are working with more and more fantastic brands, one of which is Keep Leaf.
In our Brand Focus series, we will be focusing on exactly where these brands have come from, what products they have created and why they are of benefit to both you, your family and the environment.
Who Are Keep Leaf?
Keep Leaf are a lifestyle brand making a difference. Jaswinder Salh, the Founder of Keep Leaf, has always had a love for design. After gaining a Fashion Design degree and working in multiple roles in the fashion and design industry, Keep Leaf was born.
Jaswinder had a "growing concern for our environment and a commitment to social responsibility", and so following the birth of her first child she decided to create her business.
Every single collection from Keep Leaf is created with the environment in mind, focusing on ethical production and using reusable, organic and sustainable materials. Each product is designed to last, and with modern designs, we hope that these products will last you a lifetime!
Whilst keeping the environment in mind, Keep Leaf also believe in providing a safe, modern and clean environment for employees, stating that this will support "long-term employment, education and training".
The bright colours and stunning designs that encompass Keep Leaf's products stem from the numerous trips to India that Jaswinder had at a young age, gaining inspiration from the textiles and colours that surrounded her.
Have A Litterless Lunch with Keep Leaf
Here at Protect The Planet, we are massive fans of Keep Leaf's Litterless Lunches range. Choose from sandwich bags and wrappers in multiple different designs.
Each of Keep Leaf's Lunch Bags are made from 100% organic cotton canvas and insulated with a water-resistant polyester lining. These bags are perfect for kids, or for picnicking, and are very easy to clean – They are machine washable which is so convenient!
A popular add-on product to go with these Sandwich Bags is Keep Leaf's Reusable Sandwich Bags. We know that when packing up lunch for yourself or the kids tin foil and cling film are something used almost daily, but these products are highly damaging to the environment. Making the change to an eco-friendly product is so simple, and just like the Lunch Bags from Keep Leaf, this product is easily cleanable – machine washable and dishwasher safe.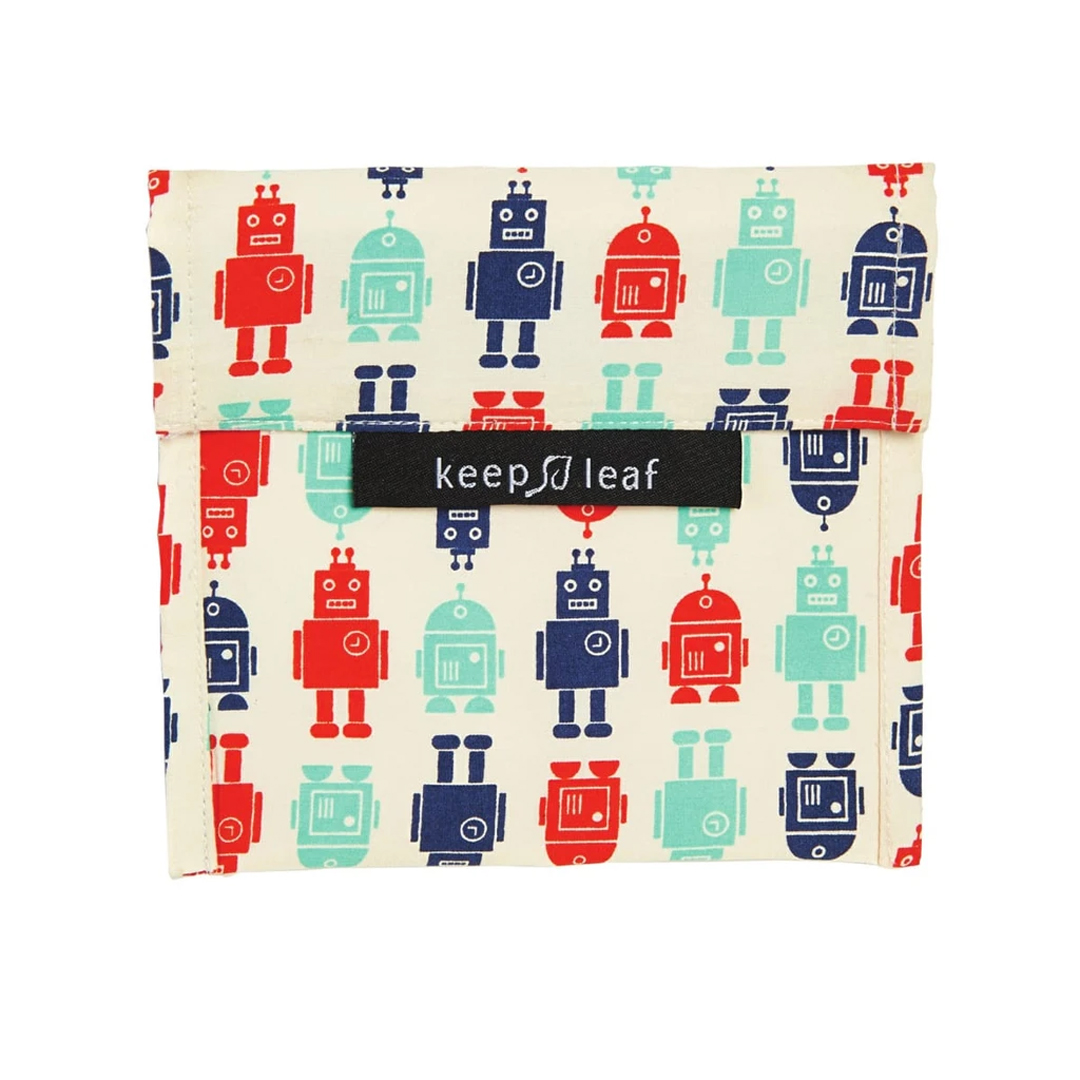 So, when you are next looking to purchase products for your home, why not keep the environment in mind? Keep Leaf's products make it easy to use sustainable products, ensuring less toxins and waste go into our landfill and soils, helping to make our Earth greener!
Take a look at Keep Leaf's range and show your support for this eco-friendly business whilst helping to make the world a better place!
Keep up to date with our Brand Focus series on our blog, plus on our Instagram and Facebook.