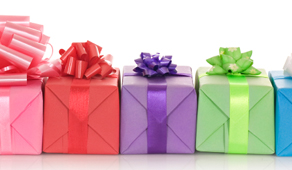 Recycled Vinyl Presents

Vinyl is back at its best, and these record gifts are truly unique.
Old vinyl records which were saved by charity shops from 'wanna be DJ's' decks, and have now been salvaged from charity shops. Our geunine vinyl record gifts are individually handcrafted in the UK, and transformed into useful items. Vinyl record placemats from the 60's, 70's right through to the 90's. Bowls, cake stands, bookends and coasters, all made from black plastic vinyl. Its definitely had its final play, but it'll give you hours of entertainment.