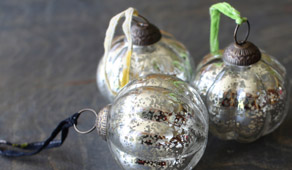 Christmas Decorations
Eco-friendly Christmas decorations & fair-trade recycled glass baubles
Enjoy an environmentally friendly Christmas with our unique range of Christmas baubles, lanterns and sustainable decorations. Our simply stunning range is largely recycled and will ensure you can enjoy a guilt free, eco friendly Christmas celebration. Browse Christmas decorations so pretty you'll want to keep them up all year!