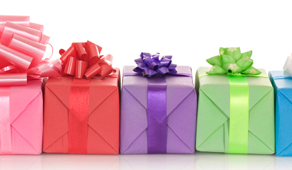 Recycled Sailing Cloth Presents

Old piston keyrings, recycled cloth washbags & beach style doorstops.
Down on the Devonshire coast is The Reefer Saily Company, who are hanc making practical items from recycled sail cloth. They source their fabrics locally, from sailing boats, hand gliders, paragliders and hot air balloons. The sails are transformed into these quirky items. Each item comes stamped with a code, so you can trace it back and find out all about where it started life.